Student Organizations
Gamma Theta Upsilon (GTU)
Gamma Theta Upsilon (GTU) is an international honor society in geography that was founded in 1928 and became a national organization in 1931. Members of GTU have met academic requirements and share a background and interest in geography. GTU chapter activities support geography knowledge and awareness.  Our local Chapter, Beta Iota, was founded in 1955. It provides an opportunity for undergraduate and graduate students to work together, and the current Executive Board is composed of two undergraduates (President and Vice President) and graduates (Secretary and Treasurer).
Both undergraduate and graduate scholarships and travel awards to the annual Association of American Geographers conference are available on a competitive basis to GTU members. Our students have been quite successful, with three students receiving them in the last four years.  Our Chapter has been active in outreach, for example taking part in a local community science day.
---
Geo Club
GeoClub is a social and service organization originating from the Geography Department at East Carolina University. We support student attendance at conferences, raise funds for local projects and global causes, and coordinate or volunteer for constructive activities like river clean-ups, tree planting, and community gardening. We also enjoy the outdoors via hiking, camping, kayaking, and river floating!
Our mission is to:
Promote the discipline of Geography (e.g., educational service opportunities and events on ECU and also at primary and secondary schools and local communities);
Cultivate an awareness of human impact on the environment (e.g., appropriate service projects and field expeditions);
Further professional interest in Geography (e.g., professions' speaker series on-campus and graduates and undergraduates attending related meetings and conferences).
Geo Club and GTU officers
---
American Meteorological Society
The American Meteorological Society (AMS) is the local chapter of the national AMS. Membership in the organization is open to any ECU student with an interest in weather, climate, or geography.
AMS Club Officers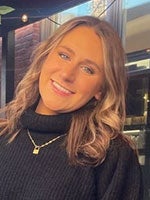 Darcey Windley
President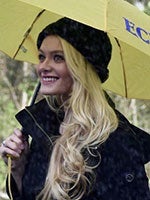 McKenzie Swindle
Treasurer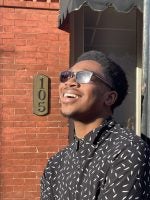 Aaron Williams
Vice President